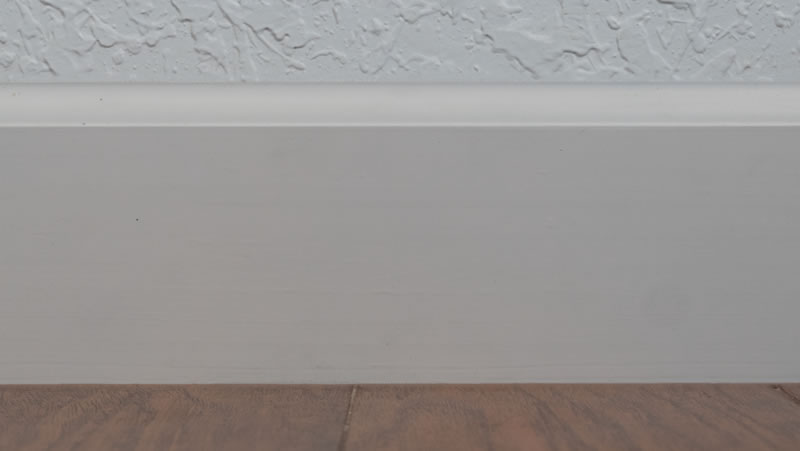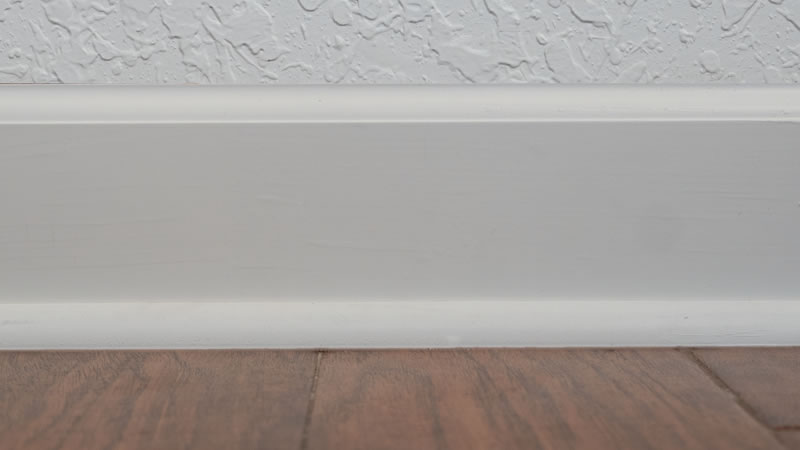 Baseboard Molding and Trim
Baseboard molding and trim is the part of a rooms "foundation" that connects the floor to the wall. It provides style accents the walls, which add to a home's personality.
Without baseboards, rooms look primitive and unsophisticated. Sometimes, when a home is built, the builder installs "construction grade" materials that look OK at first, but do not add any style or class. That's where Just Trim Florida comes in - we take a bland look and make it stylish and classy with a larger, more defined, and cleaner profile that accents the room.
Just Trim Florida is a trim and molding contractor headquartered in Ocala, Florida, and serves Marion, Sumter, and Lake Counties. We specialize in the installation of quarter round in a variety of sizes and styles to accent any room of your home or building.
Why Do You Need Baseboard Trim and Molding Installed?
Are you building a new home or building?
Are you a contractor looking for a reliable sub to handle trim?
Are you just completing a remodel but want to add some extra finishing touches?
Baseboard molding is more than just looks, it has a function.
Baseboards are used to prevent furniture from damaging the wall, whereas walls are intended to protect the inner workings of the home, like electrical components and plumbing. Installing baseboards is an excellent way to prevent wall damage, and cover up any uneven flooring transitions that you may have near the wall.
See The Difference With Or Without Trim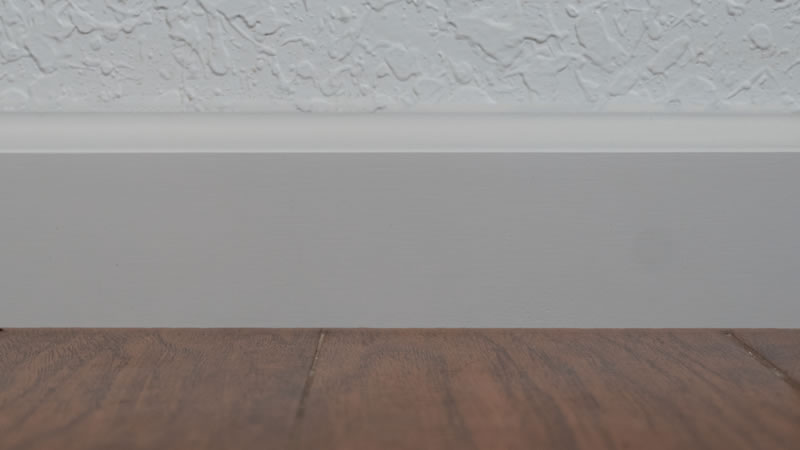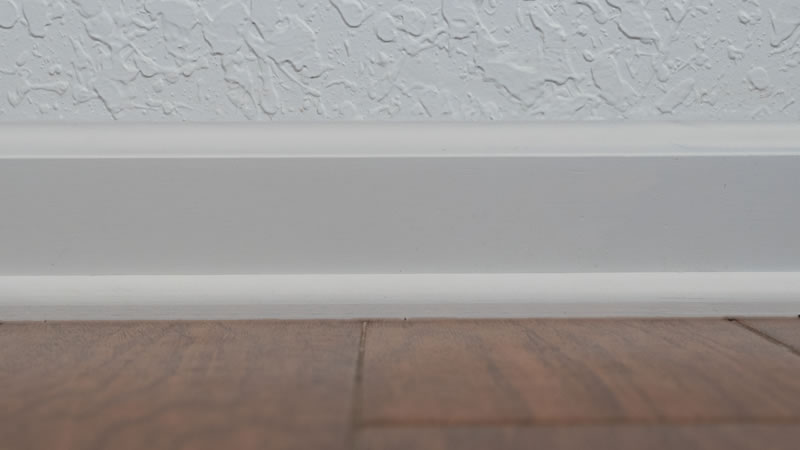 This is 3.25" baseboard before and after installation of shoe molding.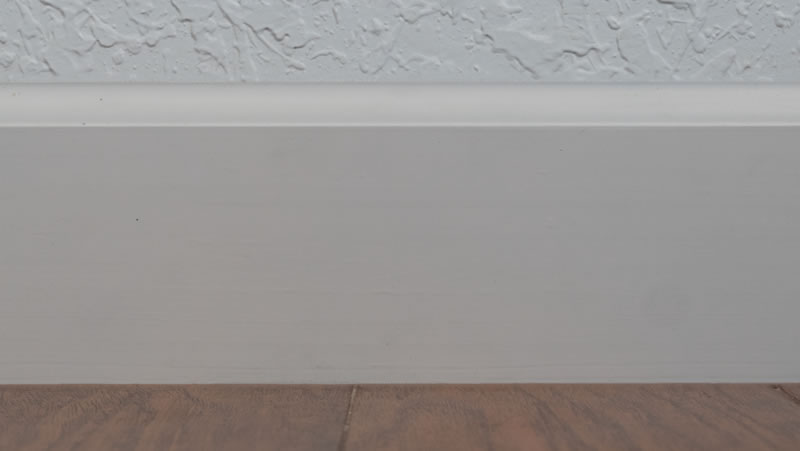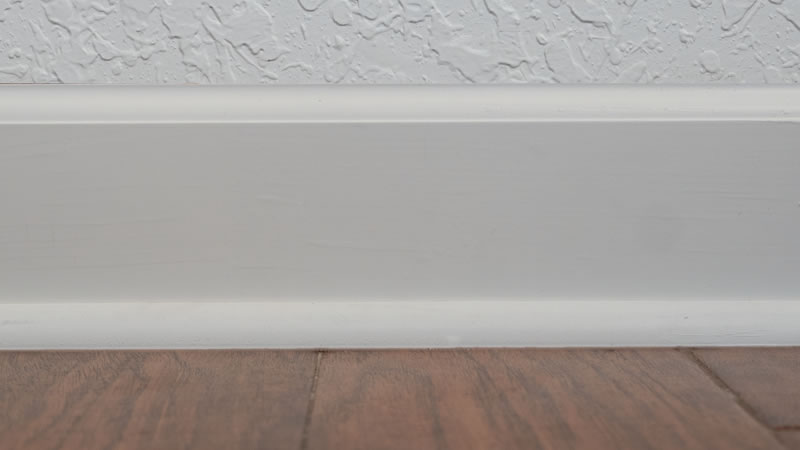 This is 4.25" baseboard before and after installation of shoe molding.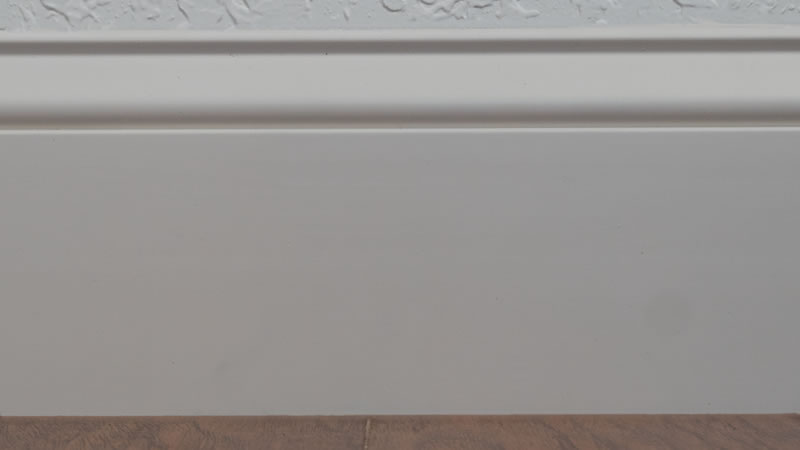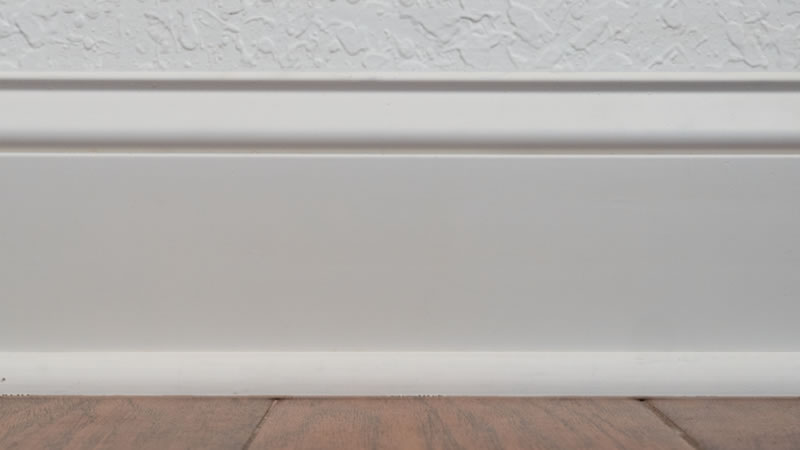 This is 5.25" baseboard before and after installation of shoe molding.
What types or kinds of baseboard molding and trim are available?
Just like crown molding, there are different styles and compositions of baseboard available. Traditionally, baseboard comes in a standard primed pine finger-joint board or in MDF (medium-density-fiberboard). Both are manufactured to reduce warping or variation of the board to keep a uniform and seamless look. Composites, hardwoods, and even PVC options are available depending on the application.
A good rule of thumb when selecting a baseboard is to measure the room in feet from bottom to top. An 8-foot tall room should have a baseboard between 3 to 5 inches tall. A 10-foot tall room should have a baseboard between 5 to 7 inches. The taller the room, the more ornate you can get. There are limitless combinations available to fit any size room.
The most popular size of baseboard in "new construction" is the 3 ¼ - 3 ½  inch. This works well in your average bedroom; however, when you look at the walls of a larger living room, you will notice that the proportions are off. Just Trim Florida can help style your choice to fit the layout and room proportions, accentuating the space with class and luxury.
Baseboard Accessories
Baseboard accessories include shoe mold or quarter round. Divider blocks can also be used to provide more sophistication to the room space when transitioning to a door casing or another room.
Baseboards that are professionally installed, with careful attention given to the design of the room, create a space with sophisticated beauty.  Your home deserves nothing less than high-quality baseboards professionally installed by Just Trim Florida.
Just Trim Florida Specializes In Baseboard Trim & Molding Installation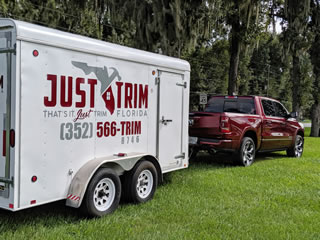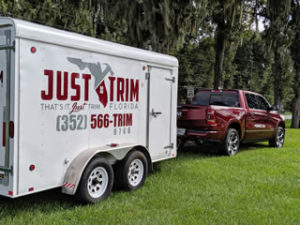 When you choose to hire Just Trim Florida to install the baseboard molding in your home or building you're partnering with a small team of experienced craftsman with over 40 years of combined experience.  We keep a clean work environment, we offer seamless scheduling, and we are excellent communicators.
As craftsman, we are professional, clean-cut, drug and alcohol free, we don't smoke, and we're always friendly and more than happy to answer your questions.  We're very proud of the work we do.  Our EXPERT approach to a specific trade means you get the very best.
We are "The MVP of Trim.  When you need a uniform, gorgeous, clean, consistent look in your home or building, you call Just Trim Florida.  Our quality and tolerances are unmatched; with our communication, material sourcing, and with our sole focus of trim installation we set the Standard.
If you'd like to schedule an in-home consultation to discuss the installation of baseboard trim and molding in your home or building please give us a call at (352) 566-TRIM (8746) or fill out our online form and we'll get right back to you.