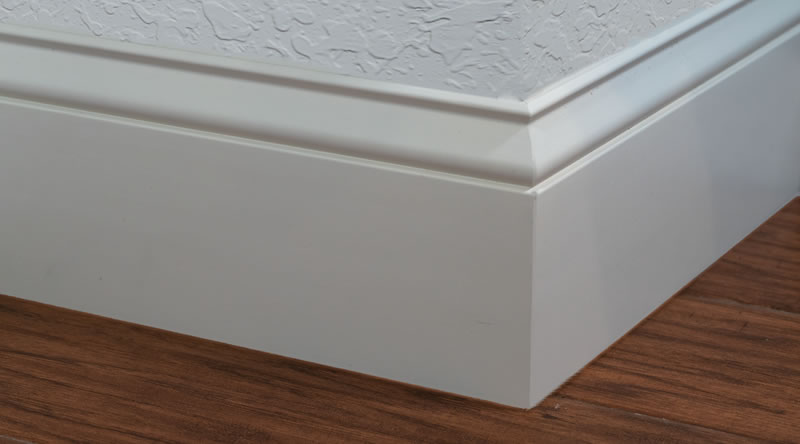 Trim & Molding
Trim and molding is one of the final finishing touches inside of your home or business. After construction or renovation, there are often small gaps or spaces where two surfaces transition; where your floor meets the wall or where the wall meets the ceiling. Trim and moldings are used to cover these gaps and hide the rough, unfinished edges of construction. Baseboard trim is used along walls where it meets the floor, and crown molding is used where your wall meets the ceiling. The proper installation of trim and moldings adds a decorative appeal to your space, and facilitates a clean, luxurious visual field.
Just Trim Florida is a trim and molding contractor headquartered in Ocala, Florida, and serves Marion, Sumter, and Lake Counties. We specialize in the installation of various styles of trim and molding including crown molding, baseboard trim and shoe molding.
Baseboard Trim
Crown Molding
Just Trim Florida Specializes In Trim & Molding Installation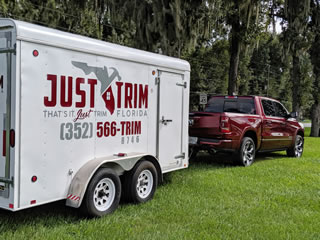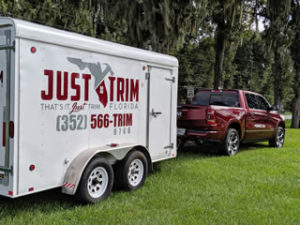 When you choose to hire Just Trim Florida to install the trim & molding in your home or building, you're partnering with an experienced team of craftsmen with decades of construction experience.  We offer seamless scheduling logistics, maintain a clean work environment, and constantly strive to offer clear communication channels with our clients.
As craftsmen, we are professional, clean-cut, drug and alcohol free, we don't smoke, and we're always happy to answer your questions.  We're very proud of the work we do. Our EXPERT approach to a SPECIFIC TRADE means you get the very best.
We are "The MVP of Trim."  When you need a uniform, gorgeous, clean, consistent look in your home or building, you call Just Trim Florida.  Our quality and tolerances are unmatched; with our communication profile, material sourcing, and sole focus of trim installation we set the Standard.
If you'd like to schedule an in-home consultation to discuss the installation of trim and molding in your home or building please give us a call at (352) 566-TRIM (8746) or fill out our online form and we'll get right back to you.