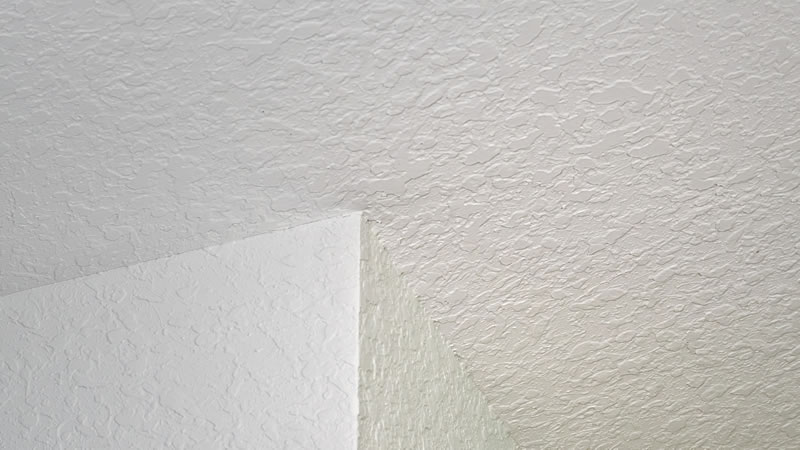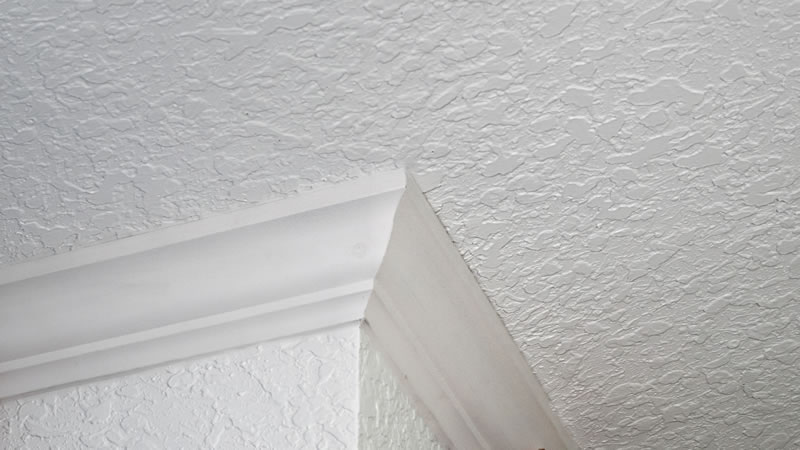 Wanting To Install Crown Molding In Your Home?
Crown molding is used to provide a decorative trim to highlight the ceiling of your home. Used to elegantly transition from the wall to the ceiling in a room, this decorative accent helps provide style, and in many cases, a more luxurious look to the room. Instead of having a plain wall to ceiling transition that is unrefined, a room with crown molding installed around the upper edge can provide a smooth transitive border, much like an expensively framed painting.
Why Do You Need Crown Molding Installed?
Are you building a new home or building?
Are you a contractor looking for a reliable sub?
Have you just completed a remodel and want to add some extra finishing touches?
Just Trim Florida is a trim and molding contractor headquartered in Ocala, Florida, and serves Marion, Sumter, and Lake Counties. We specialize in the installation of quarter round in a variety of sizes and styles to accent any room of your home or building.
Choosing the right crown molding is essential to the overall look and feel of the room. Installing an oversized and ornate package to a room could cheapen or overwhelm the overall look and feel of the space. Conversely, small, undefined, and cheap molding could make your space look dated and out of style.
Knowing the right balance between the style and size of crown molding that fits your home's personality and architecture is necessary to achieve that luxury presentation. When warranted, we can even create custom crown molding options for homes with ceilings taller than 9 feet. This allows us to custom tailor your home's design and personal style by layering or "stepping" your crown molding, giving a project that extra "pop" you are looking for.
See The Difference Crown Molding Makes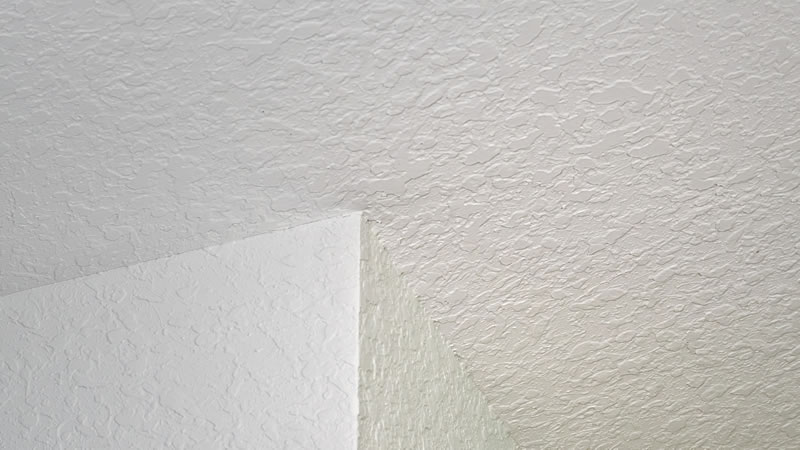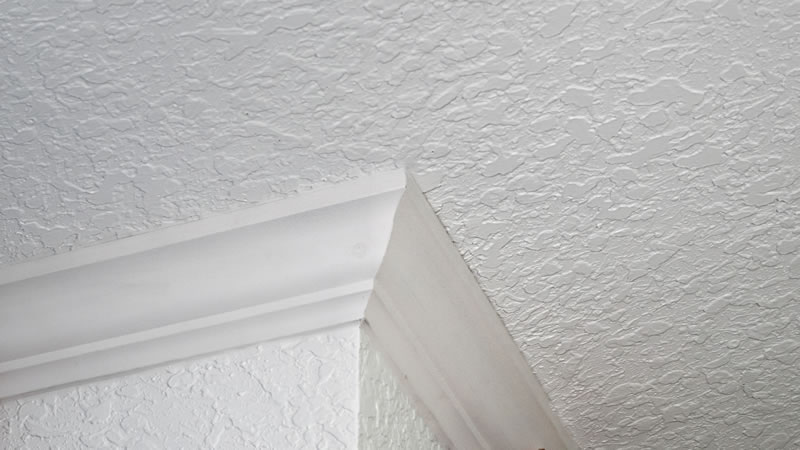 This is the outside corner with 4.25" crown molding installed.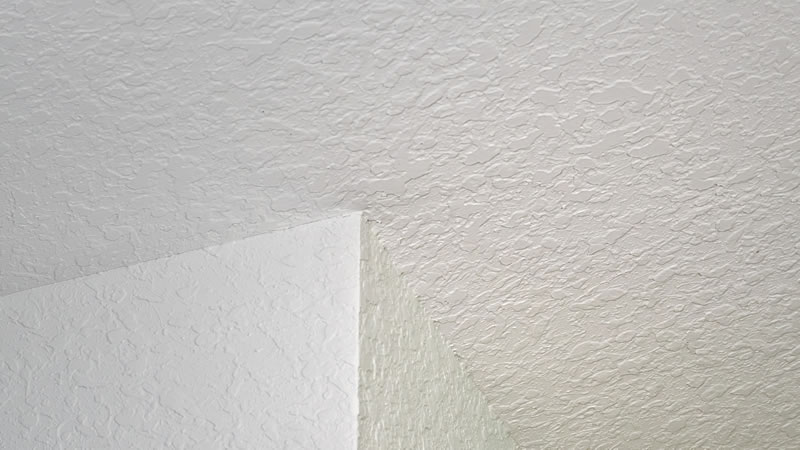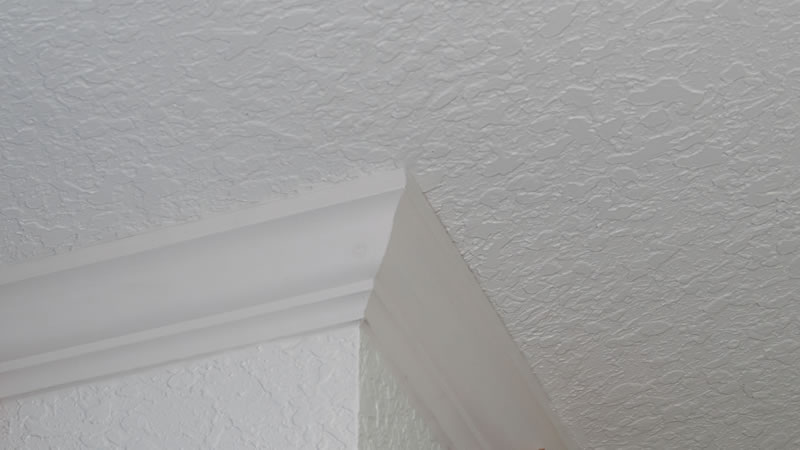 This is the outside corner with 5.25" crown molding installed.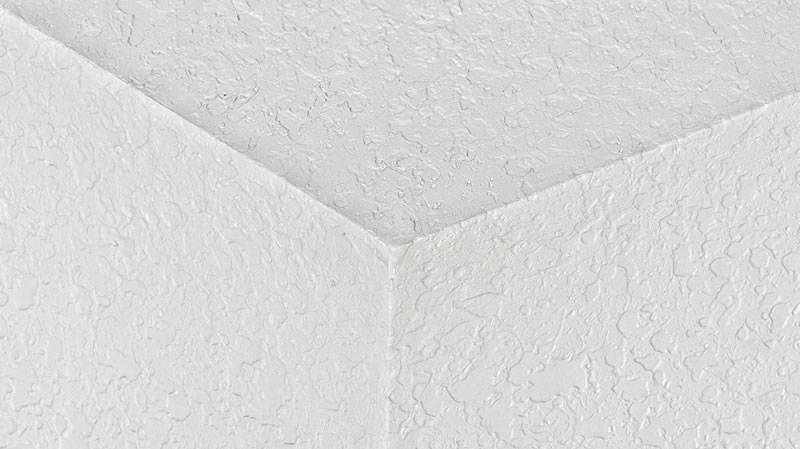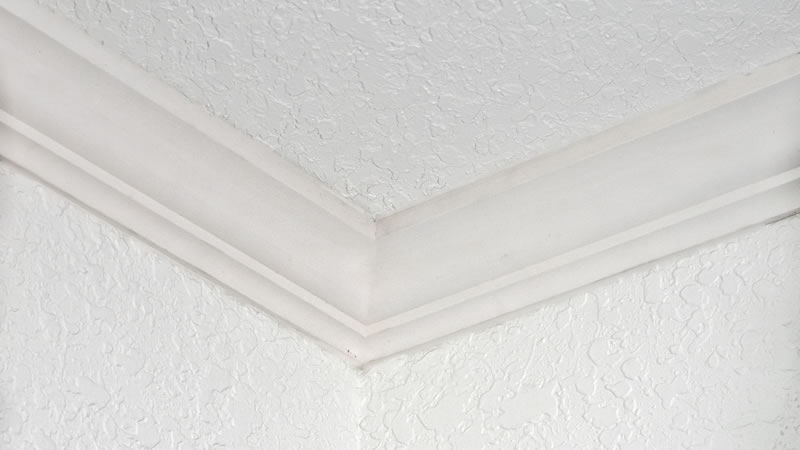 This is the inside corner with 4.25" crown molding installed.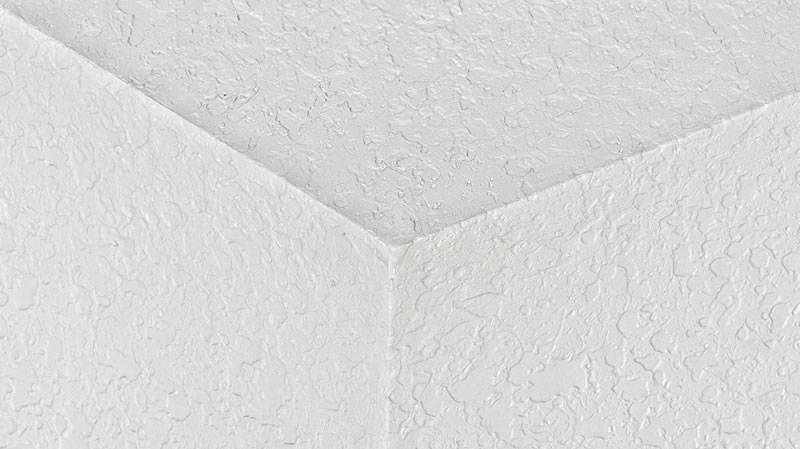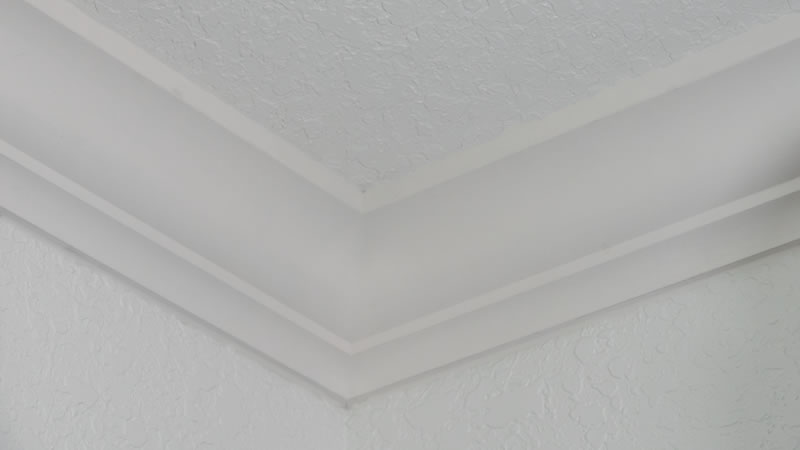 This is the inside corner with 5.25" crown molding installed.
Types of Crown Molding
There are different styles and compositions of crown molding available. Traditionally, crown molding comes in a standard primed pine finger-joint board or in MDF (medium-density-fiberboard). Both are manufactured to reduce warping or variation of the board to keep a uniform and seamless look. Composites, hardwoods, and even PVC options are available depending on the application.
Crown molding comes in different sizes too. The size (or width) of the crown molding you install really depends on personal preference along with the overall design of the room. Generally speaking, a standard 8ft tall ceiling is complemented best by a 3 ¼ inch or 4 ¼ inch crown molding. A 9ft or 10ft ceiling might require a 5 ¼ inch to 6 or 7 inch profile to keep the proportions correct .
When selecting crown molding, keep in mind the height of the room, the size of the room, and what the room will be used for. You wouldn't want a fancy molding profile installed in a small bathroom,for instance, anymore than you'd want a basic small profile in a master bedroom with a tray ceiling. Just Trim Florida can help!!
Crown Molding Installation
Crown molding is installed and applied where the wall meets the ceiling. The installation process can be quite tricky to get it just right and that's why we specialize in "Just Trim!".  >We know how to do it right.
One challenging aspect of installing crown molding is dealing with the imperfect angles of inside and outside corners of rooms. We use methods to ensure that each piece fits as it should, and that it lines up with the complementing piece to retain a seamless look. Whether your room has a flat ceiling, an inset tray, or a vaulted look, our technicians can bring your room to life!
Consider our professional installers instead of attempting the job yourself. The cost of installation is affordable, and the results will impress you and your guests.
Just Trim Florida Specializes In Crown Molding Installation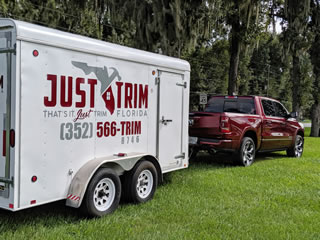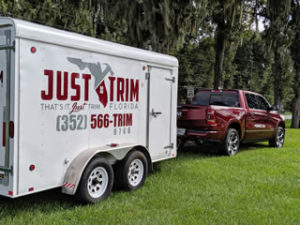 When you choose to hire Just Trim Florida to install the crown molding in your home or building you're partnering with a small team of experienced craftsman with over 40 years of combined experience.  We keep a clean work environment, we offer seamless scheduling, and we are excellent communicators.
As craftsman, we are professional, clean-cut, drug and alcohol free, we don't smoke, and we're always friendly and more than happy to answer your questions.  We're very proud of the work we do.  Our EXPERT approach to a specific trade means you get the very best.
We are "The MVP of Trim.  When you need a uniform, gorgeous, clean, consistent look in your home or building, you call Just Trim Florida.  Our quality and tolerances are unmatched; with our communication, material sourcing, and with our sole focus of trim installation we set the Standard.
If you'd like to schedule an in-home consultation to discuss the installation of crown molding in your home or building please give us a call at (352) 566-TRIM (8746) or fill out our online form and we'll get right back to you.